This post brought to you by
Gro-ables
. All opinions are 100% mine.
Hi friends!
We just moved into a new condo. While we love it, we lost our back yard. Bummer. This is our new deck: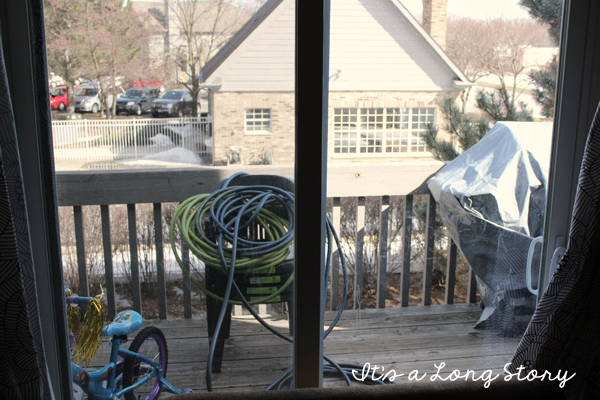 It's actually a great size and holds our grill, but it's not really big enough to put a table on to enjoy that way. You know what it is big enough for, though? A container garden! I can't wait for the weather to warm up so that we can get going. I have always dreamt of being able to go out into my back yard and grab fresh veggies. My mom has always had a garden in her back yard and I have great memories of fresh summer meals.
Now here's the thing. I'm TERRIBLE at gardens. I love the idea, and I really really want one. I'm just awful at actually making them an actual thing. So I need all the help I can get. Enter new MiracleGro
Gro-ables
. These babies are simple pods that contain everything you need to start a successful plant. As long as I use them correctly (and let's be real...that's a big if!) they are guaranteed to grow, and $1.29-$1.49 a pod, you can't beat the price. I love knowing where my food has come from, and
Gro-ables
help me take the guess work out of that.
I have the pods for Globe Tomatoes, Basil and Sweet Peppers. Three of my favorites! I can't wait for summer veggies.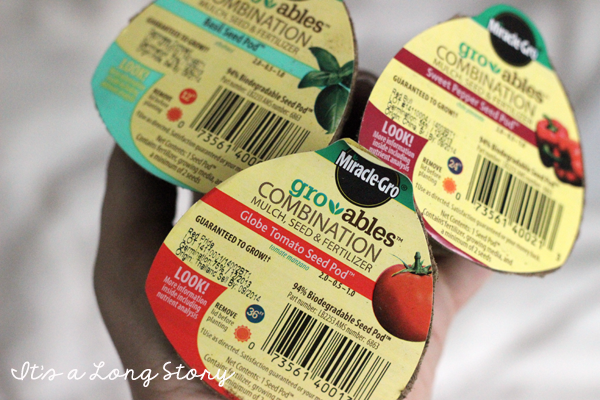 Is there anything better in the summer than a fresh Caprese salad? Especially when it comes right from your own garden? So simple. It doesn't get any easier than tomatoes, fresh mozzarella (always fresh!), basil and a little balsamic. Yum! I can't wait for these little pods to grow so that I can make my own!
In my excitement over the Caprese goodness in my future I found all sorts of great variations on the classic. Here are 10 of my favorites!
1.
Caprese Pasta Salad
from Simply Scratch: A great side dish for those summer time barbeques!
2.
Caprese Salad Bites
from Elizabeth's Edible Experience: I've made little bite-size skewers like this for parties before. They're extra good when you use marinated mozzarella!
3.
Panzanella Caprese Salad
from Drizzle and Dip: Caprese salad and crusty bread all in one bite? Yes, please!
4.
Fried Caprese Salad
from Bell'Alimento: Crispy and salty, but still with Caprese's classic freshness.
5.
Broiled Caprese Salad
from Pass The Sushi: Gooey, cheesy goodness!
6.
Avocado Chicken Caprese
Salad from Iowa Girl Eats: This turns the simple salad into a full-on meal!
7.
Bacon Caprese Salad
from Real Mom Kitchen: Because everything is better with bacon.
8.
Hasselback Caprese Salad
from Fuss Free Cooking: These would be so pretty for an outdoor dinner!
9.
Peach Caprese Salad
from Iowa Girl Eats: I don't know what it is about Iowa, but this girl knows her Caprese salad! This one is definitely on my summer to-do list!
10.
Strawberry Caprese Salad
from Kids In The Sink: If you haven't had strawberries and basil together, you are missing out!
Want to learn even more about Gro-ables? Take a look!
I'll keep you updated on how (if?) my garden grows!
Do you have a garden?
Have you ever done a container garden? Any special tips?
Be blessed!
Heather